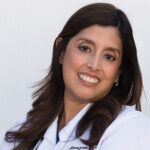 Jessica A. Altamirano, MD – Miami
Dr. Jessica Altamirano received her medical degree from the Universidad Catolica Santiago de Guayaquil in Guayaquil, Ecuador. Her foreign training, which exposed her to learning about tropical illnesses and other endemic infections of the region, was fundamental in carving out her interest in infectious diseases. After graduating from medical school, she worked for a year as a House physician in the Clinical Immunology/HIV depa...
read more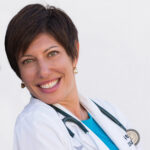 Amy Wecker, MD
Dr. Wecker completed her undergraduate degree at Tulane University and medical degree in Israel with a joint degree from Columbia University and Ben-Gurion University of the Negev. She completed her internal medical residency at Luke's Roosevelt Hospital in New York City and ID Fellowship at SUNY Downstate Medical Center. In 2007, she moved to Ft. Myers and was a partner at Internal Medicine Associates for 7 years. In 2014, she mo...
read more