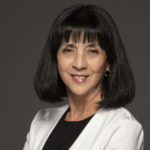 Dr. Laura Armas-Kolostroubis
Senior Vice President
Medical Services
Chief Medical Officer
Dr. Laura Armas-Kolostroubis is a General Internal Medicine specialist who has devoted her career to providing care, educating providers, and conducting research on HIV. She brings to CAN over 20 years of experience in the public, private, and academic settings.
She is passionate about patient-cente... read more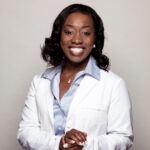 Nadia Winston, MPH, MSN, FNP-BC
Nadia Winston is a board‐certified Family Nurse Practitioner and earned her Master of Science in Nursing degree from the University of Illinois at Chicago. She is a native of Memphis, TN and also holds a Master of Science in Public Health from Meharry Medical College and Bachelor of Science in Biochemistry from Rhodes College. Dedicated to providing HIV and primary care services to a diverse panel of patients, she also has backgro...
read more