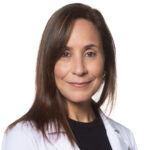 Jeanette Cancel, MD FACP
Jeanette Cancel MD is a board certified Infectious Diseases Specialist / HIV Specialist with 30 years experience in the field. Dr Cancel received her medical degree from Ponce Health Sciences University In Ponce, Puerto Rico. Completed a residency in Internal Medicine at Rutgers Biomedical and Health Sciences in New Jersey and at the University of South Florida in Tampa. Went on to completed a fellowship in the sub-specialty of Infe...
read more
Bonnie Patterson, ARNP
Bonnie Boyette-Peterson, a Florida native, graduated with Honors from University of South Florida with a Doctor of Nursing Practice and MGH with a Post Master's in HIV. Bonnie is board certified as an Adult Nurse Practitioner by the American Academy of Nurse Practitioners, HIV Specialist by the American Academy of HIV Medicine and Certified Correctional Health Professional by the National Commission on Correctional Health Care. ...
read more