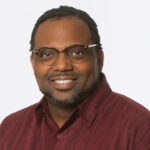 Demetrius Kujiamini Jifunza, MS
Registered Mental Health Counselor Intern
Demetrius K. Jifunza has lived in Sarasota/Manatee Counties since 1989. In recent years, he has become involved in several organizations that lend to his passion for helping others. He is the Vice President of the Sarasota County Branch NAACP, a member of the Sarasota Ministerial Association, former Board Chair of CAN Community Health of Sarasota, a member of the Natio...
read more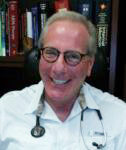 William J. Robbins, MD – Orlando
An infectious disease specialist affiliated with multiple hospitals in the area, including Florida Hospital Orlando and Orlando Regional Medical Center. He received his medical degree from Universidad Autonoma de Guadalajara and has been in practice for more than 20 years. Dr. Robbins is one of the 27 doctors at Florida Hospital Orlando and one of 19 doctors at Orlando Regional Medical Center who specializes in Infectious Disease. ...
read more