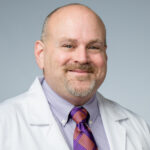 Dr. Steven Barnett, MD
Dr. Barnett provided primary care including management of HIV/AIDS in an under-served county of South Carolina for over 20 years prior to Joining CAN Community Health in 2017 where he now provides HIV specialty care along with full-scope primary care to all of his patients. He received his Medical Degree from the University of Connecticut and completed his residency in Hartford Connecticut and is board-certified in Family Medicine. ...
read more
Alycia Dickens, DNP
Alycia T. Dickens is a recognized leader in the field of HIV/AIDS and Hepatitis C with more than 20 years of experience. She worked as a Family Nurse Practitioner in the Infectious Disease division at Eastern Virginia Medical School (EVMS) for more than 17 years. She also worked as the Infectious Disease Nurse Practitioner and the Liver Transplant Coordinator at the Hampton Veterans Affairs Medical Center. Dr. Dickens earned a Doct...
read more