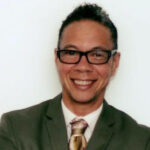 Dana Delgardo, FNP
Dana is a Family Nurse Practitioner graduated from Rutgers State University (pronouns: he/him). He is a parent of two children and lives with his life partner in Essex county, New Jersey. Dana is a primary care medical provider at CAN Community Health, Inc., who specializes in HIV and LGBTQ+ health care. He strives towards creating a culturally and clinically competent health care environment through education, support, advocacy, an...
read more
ADDITIONAL MEDICAL PROVIDERS
Jihad Slim, MD
Infectious Diseases Specialist
TELEHEALTH MEDICAL PROVIDER Giselle M. Bolt, ANP, PMHNP, APRN
Psychiatric Mental Health Nurse Practitioner...
read more